Now I don't normally do shoots with men,  not sure why to be honest. Anyway it just made me realize that I should be shooting more photographs with men and women together or just men.  I font want to be  a sexist now do I. Anyway moving along, my good friend Sean gave me a call upon returning to Malaysia as he is now currently based in Sydney, Australia.  He needed my help to shoot some photos of him for his YouTube channel as well as his Facebook fan page. So in return of some photos he bough me many rounds of refreshing beverages.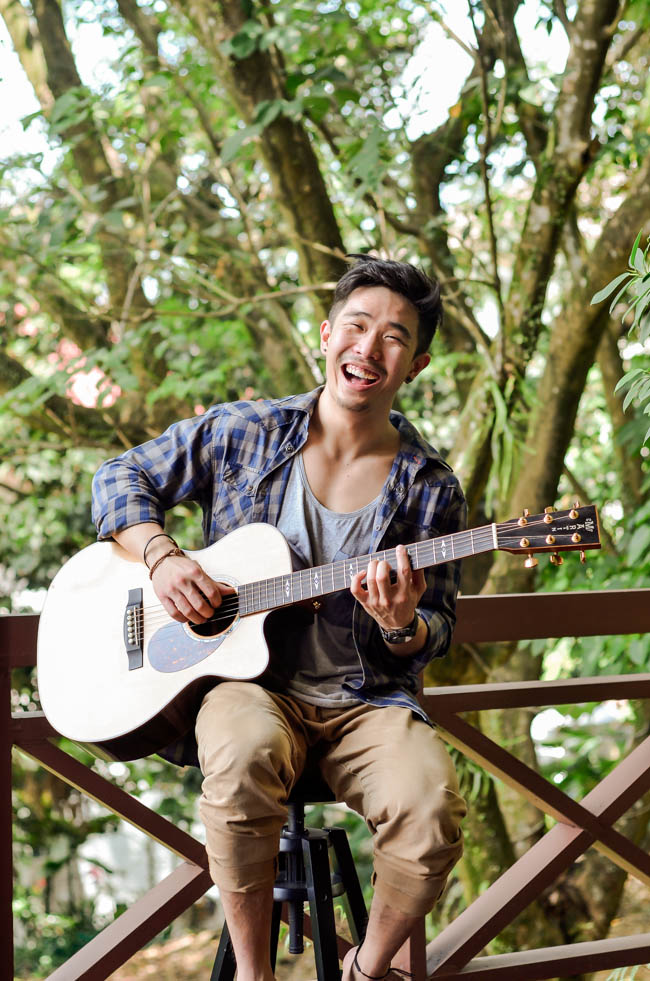 Also I did try some video using the my Nikon as I've personally never actually used the video function properly before I thought I might as well give a go. Here are the results of my first attempt at videography. Videos were post edited by Sean himself.
Here is the second video which can be found on Talitha's Channel
If you enjoy Sean's music please head to his YouTube Channel here.